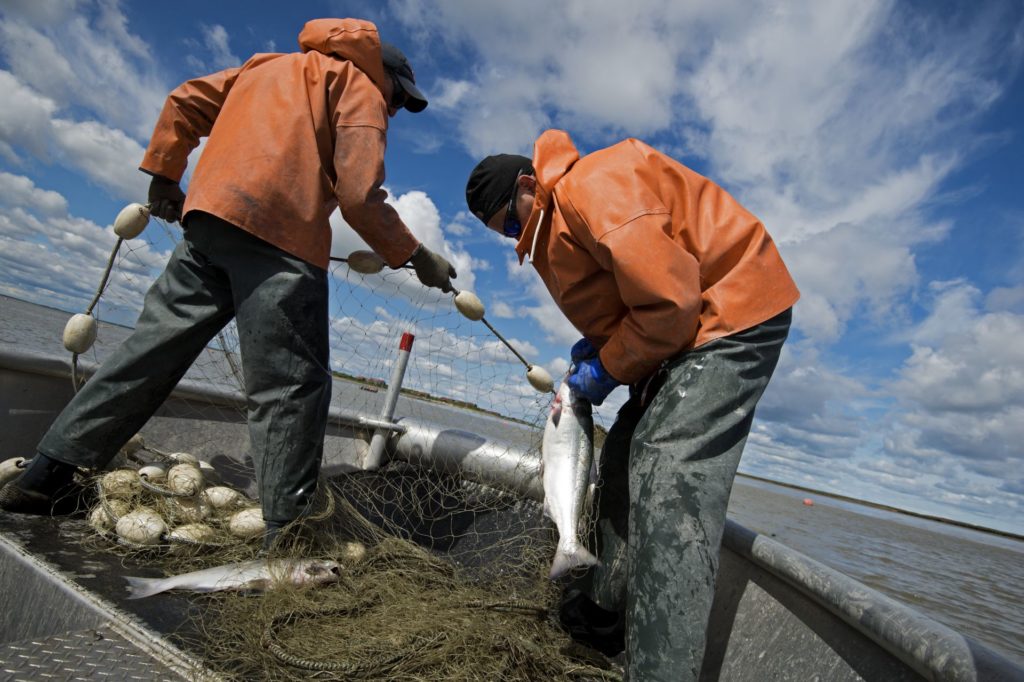 Commercial fishermen pick salmon from their net in Bristol Bay, Alaska. For thousands of years, people have migrated to Bristol Bay every summer for the world's largest run of wild sockeye salmon. Photo © Amy Gulick, 2019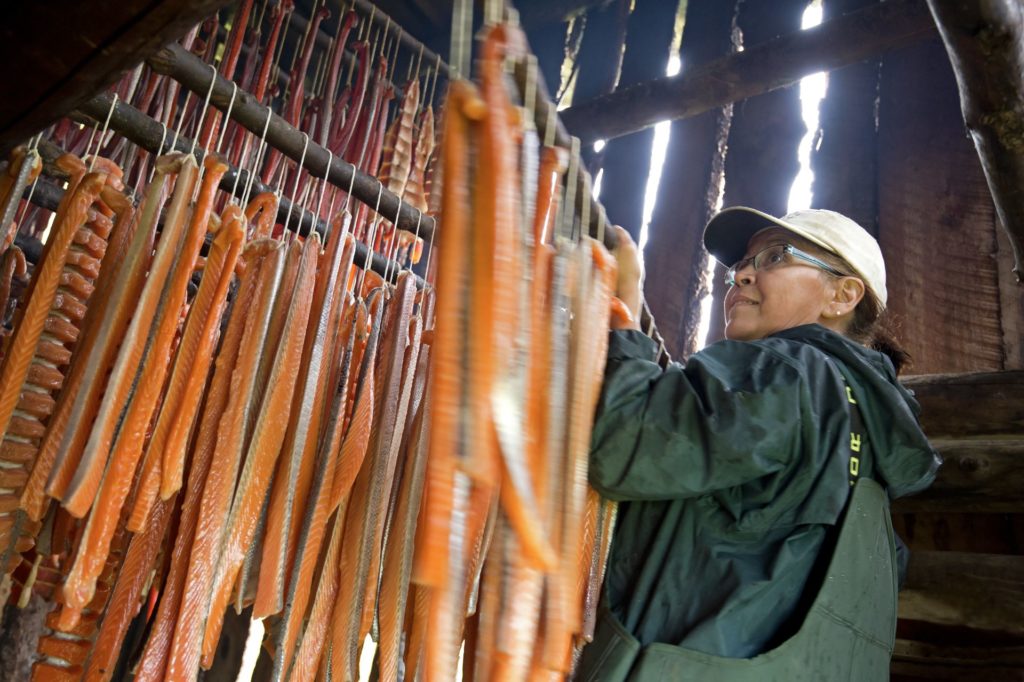 Approximately 130,000 rural Alaskans—both Natives and non-Natives—fish, hunt, and gather as a subsistence way of life. Every year, they harvest 18,000 tons of food, or an average of nearly 300 pounds per person a year. Photo © Amy Gulick, 2019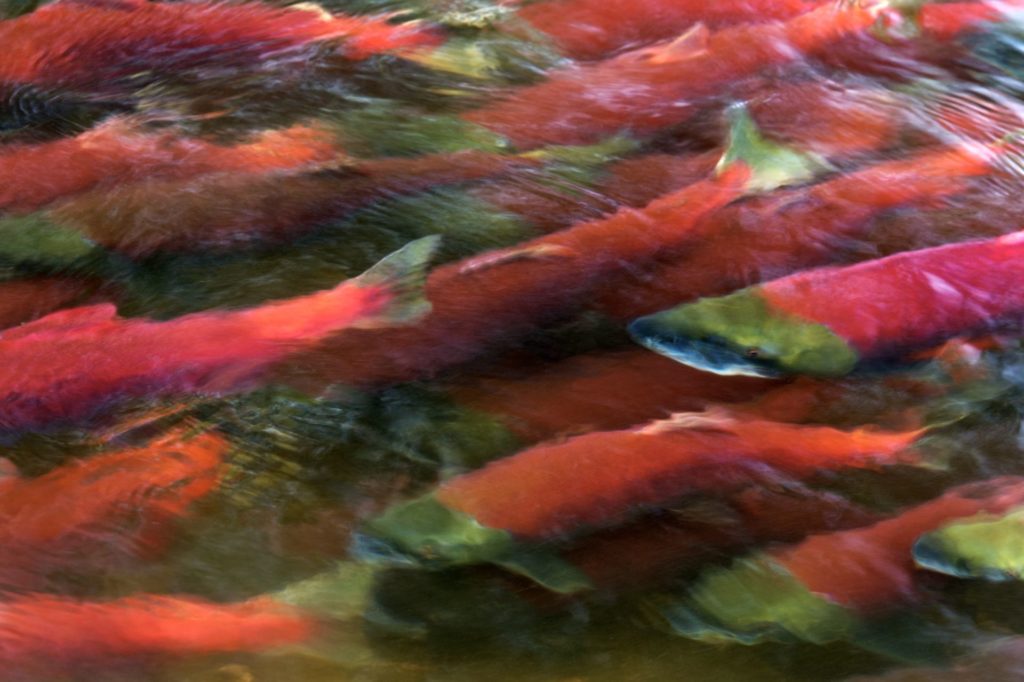 Pacific salmon are born in freshwater rivers and streams. They migrate to the ocean to mature, and then migrate back to fresh water to spawn. Their migrations can cover thousands of miles. Photo © Amy Gulick, 2019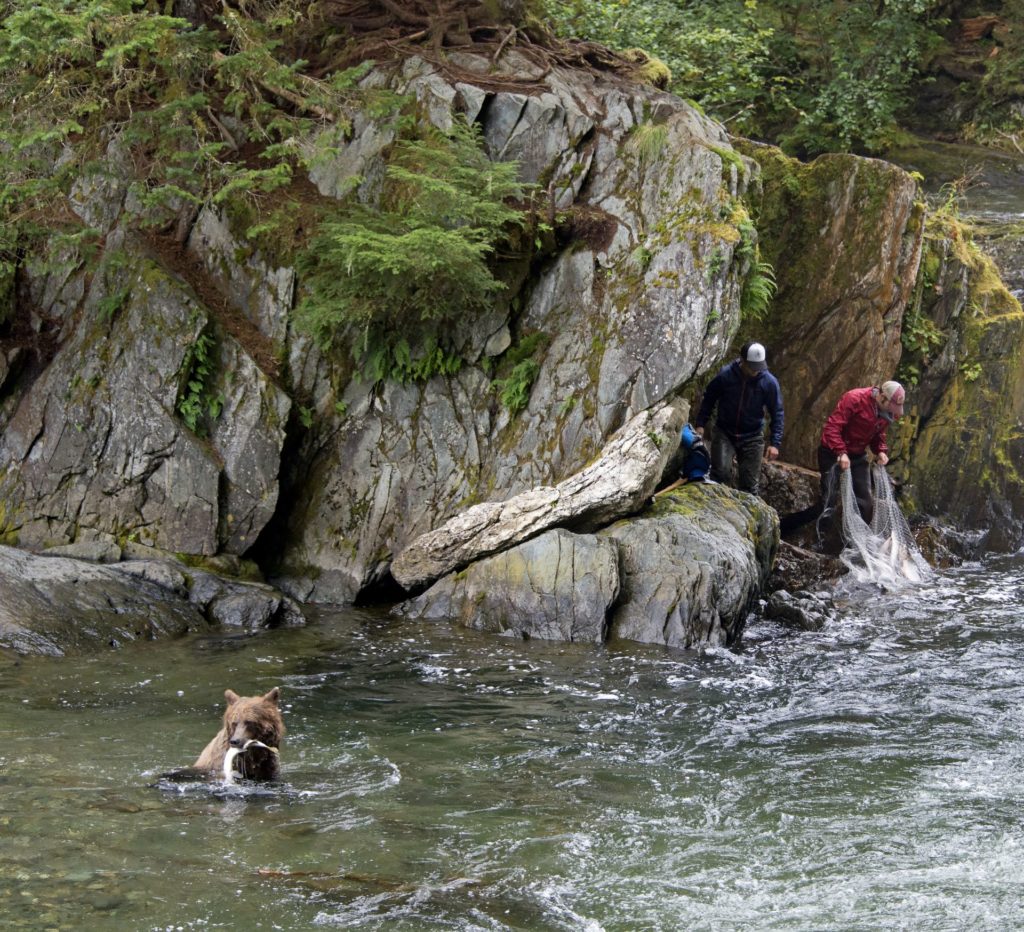 Salmon are considered a gift in Alaska—to the land, waters, animals, plants, and people. Photo © Amy Gulick, 2019
Crossroads Stories – Beringia
Many Alaska Native families still practice their traditional ways of life. Like their ancestors, they move around seasonally to fish and hunt for food, respecting the fishing grounds and hunting territories of others. Their survival and cultural practices depend on traditional ecological knowledge that has been passed down from generation to generation for thousands of years.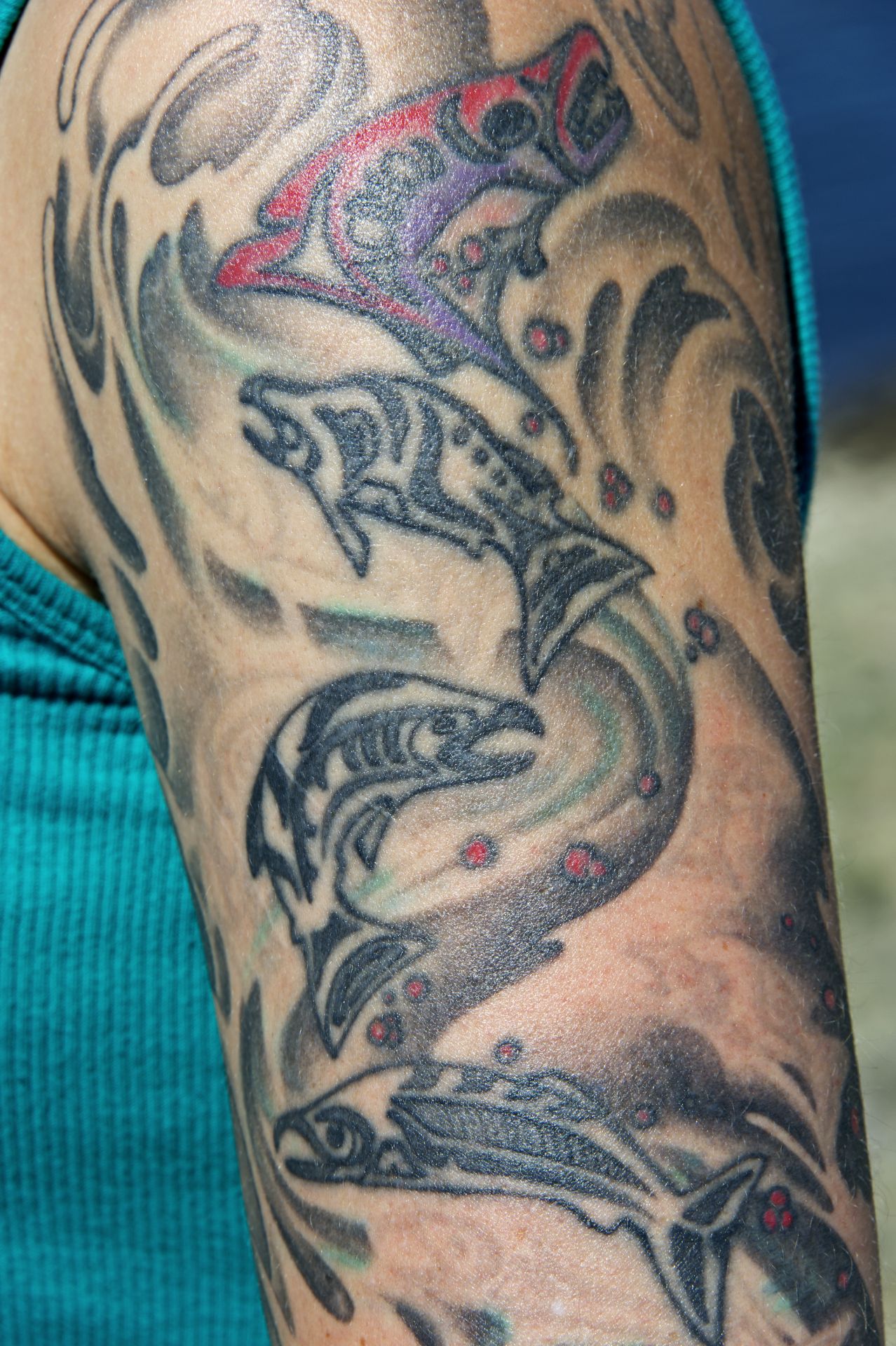 Salmon are integral to the identity of many Alaskans, whether they fish to feed themselves, to earn a living, or for recreation. Photo © Amy Gulick, 2019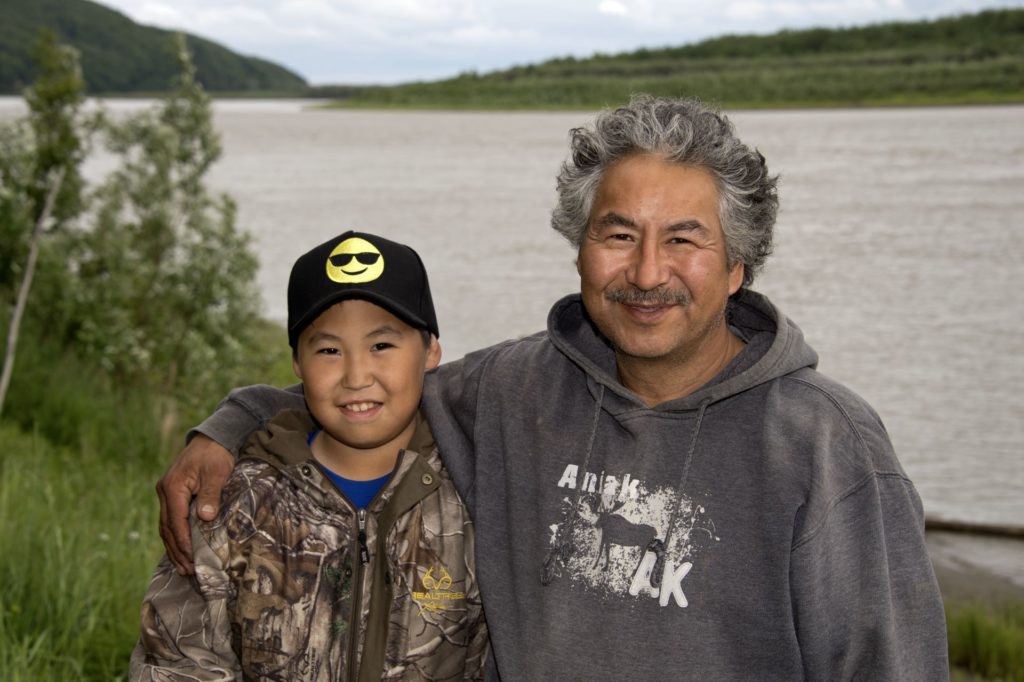 Alaska Natives Nick Kameroff Jr. and his son Nicholas return to their ancestral fish camp to catch salmon each year. "If we don't respect and take care of the salmon, they won't come back," says Kameroff. Photo © Amy Gulick, 2019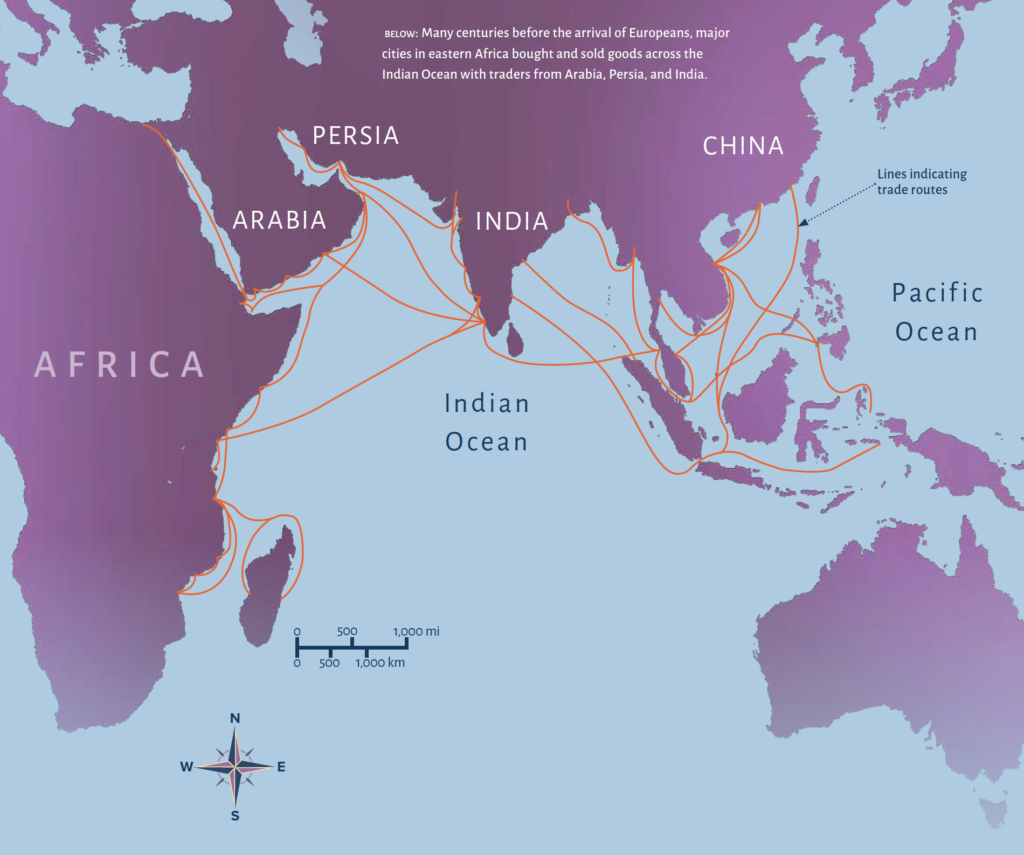 Many centuries before the arrival of Europeans, major cities in eastern Africa bought and sold goods across the Indian Ocean with traders from Arabia, Persia, and India.
Crossroads Stories – Central Africa
The Kingdom of Kongo ruled much of Central Africa from the 1300s to the 1600s. It was at the center of a vast trans-African trading network. In 1491, the Portuguese arrived, fueling the long-distance trade of ivory as well as enslaved people.
In the 1500s, King Afonso I of Kongo adopted many Portuguese customs and converted his kingdom to Catholicism. Elite youth, including Afonso's son, traveled to Europe for their education.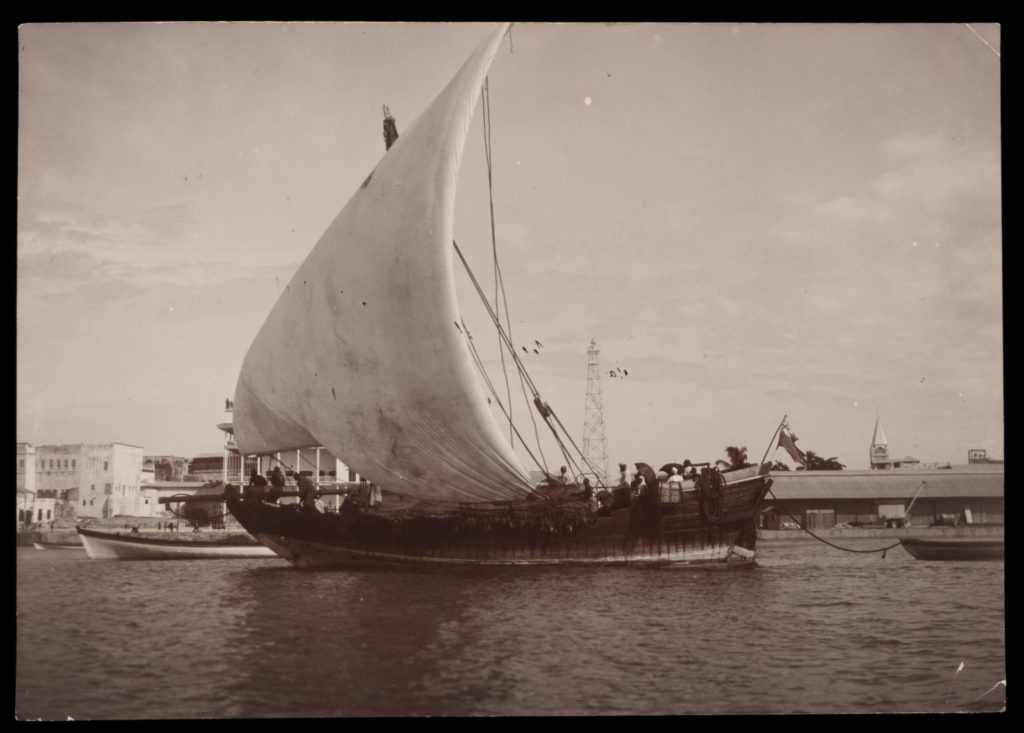 Dhows (a type of sailing ship) carried trade goods and migrants all over the Indian Ocean, from East Africa to Arabia, India, China, and many points in between.​​ Photographer unknown, Silver gelatin print, Kenya c. 1900, 36.1.43. Courtesy of the Melville J. Herskovits Library of African Studies Winterton Collection, Northwestern University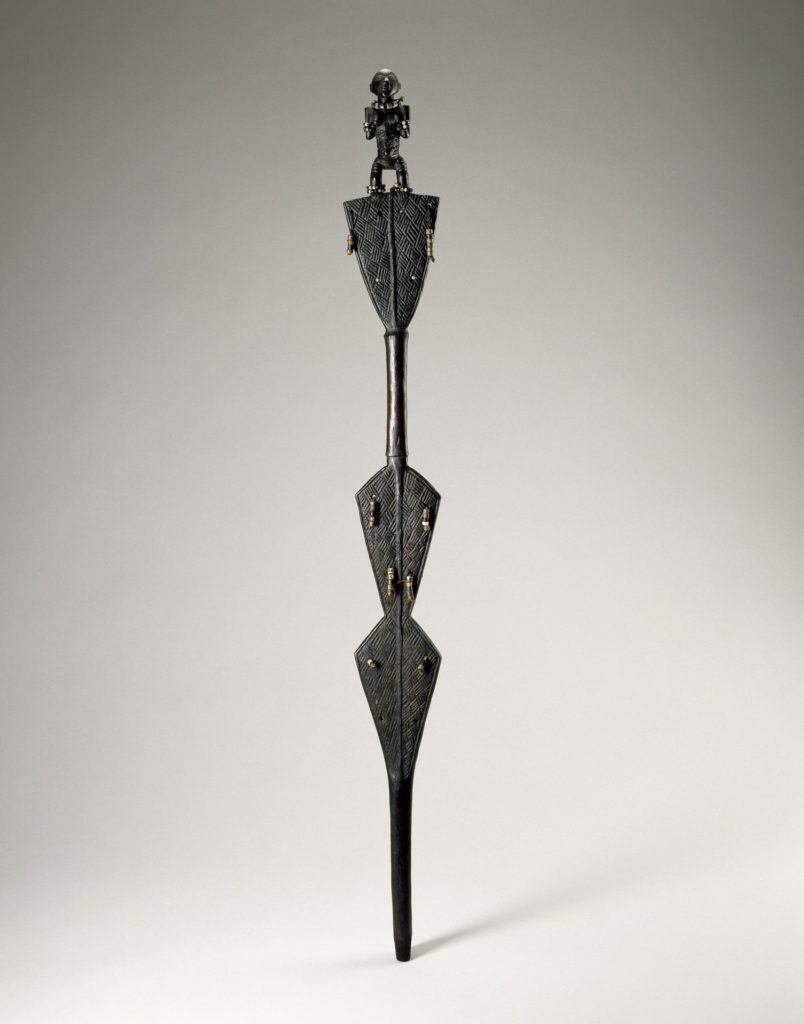 The Kingdom of Luba ruled what is today the southern Democratic Republic of the Congo for hundreds of years. These staffs symbolized leadership within the kingdom. They were made in the late 1800s from mixed materials, including iron, wood, and glass. National Museum of African Art, Smithsonian Institution (02-10-1 gift of Leo S. Craig, 91-19-1 Museum purchase)