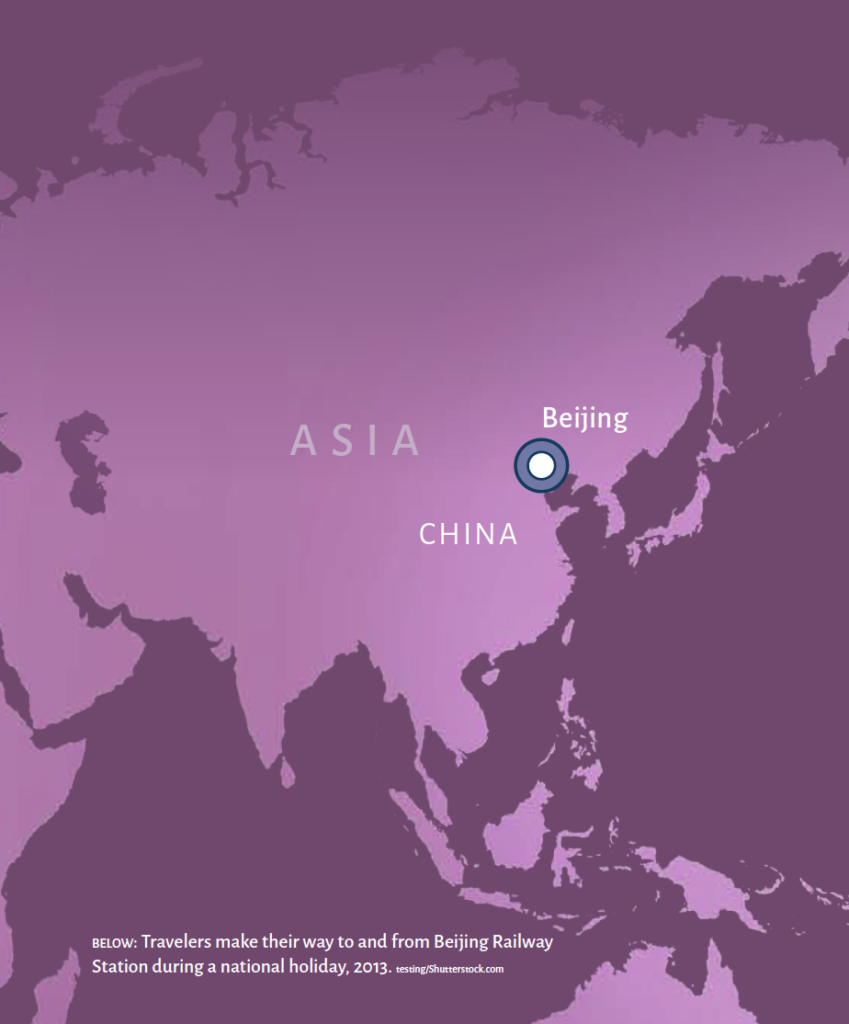 China's Great Migration
The largest migration in human history is happening right now in China.
Economic reforms and global connections are transforming the country. Since 1980, hundreds of millions of people have moved from the countryside to cities to seek work and education or to escape poverty. Some have been forced from their homes to make room for expanding cities.
China is a vast country, and many people live far from their family members. People are constantly on the move, resettling to be closer to family and reuniting on special occasions.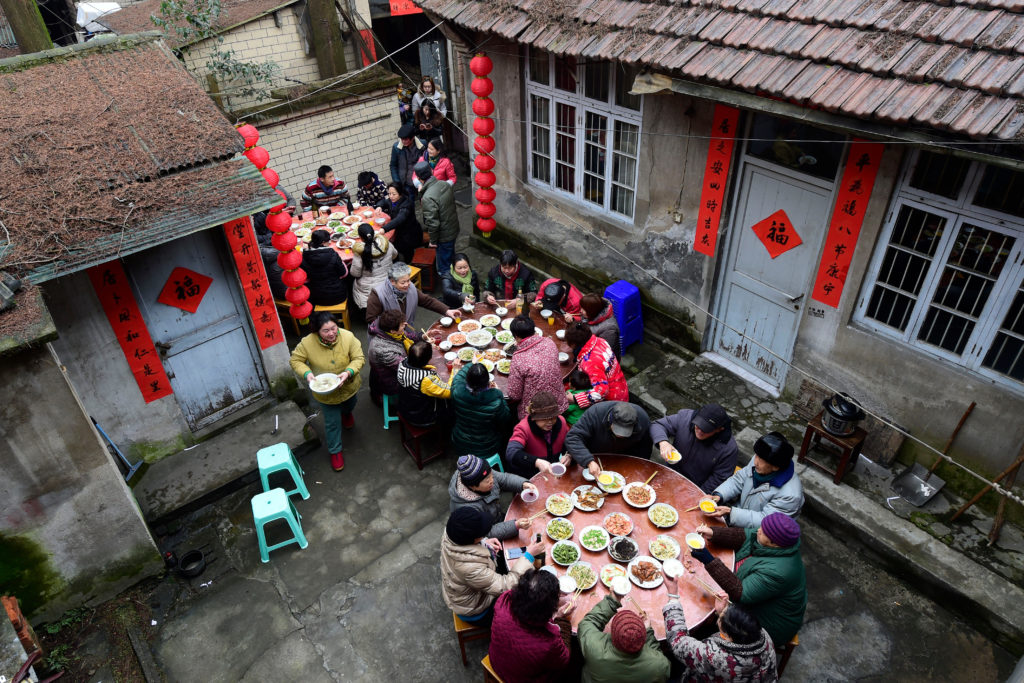 People enjoy dinner with neighbors in Hangzhou, eastern China, during the Chinese Lunar New Year in February 2016. Photo by Li Zhong/Xinhua/Alamy Live News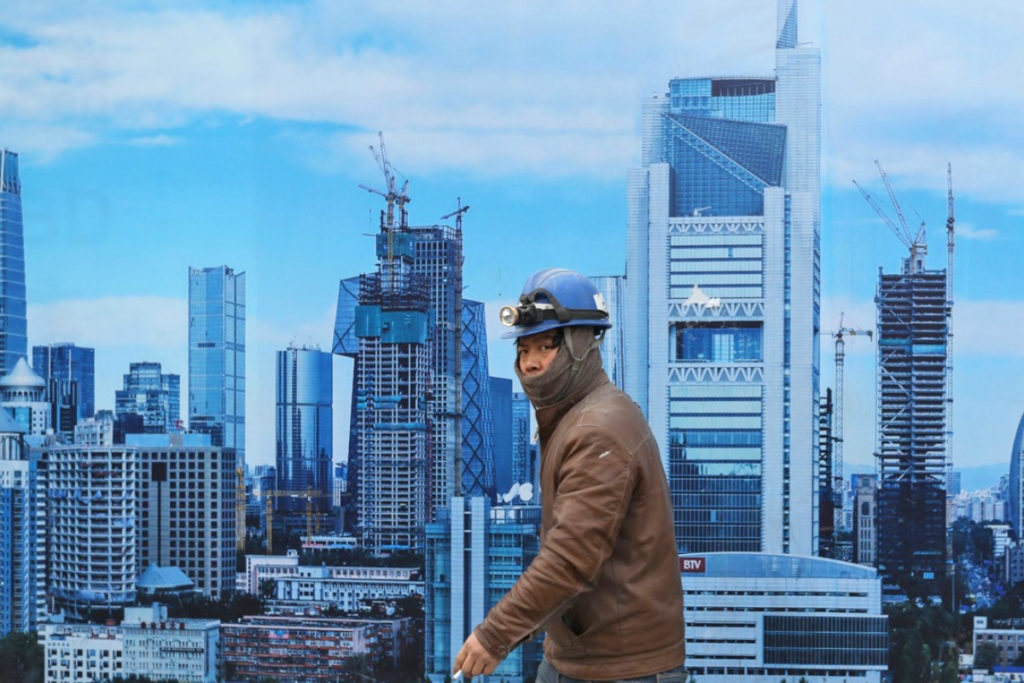 More than two dozen of the world's largest cities are in China, including Beijing, picture here. Migrant workers provide the labor that builds and sustains China's urban development. Photo by European Press Photo Agency.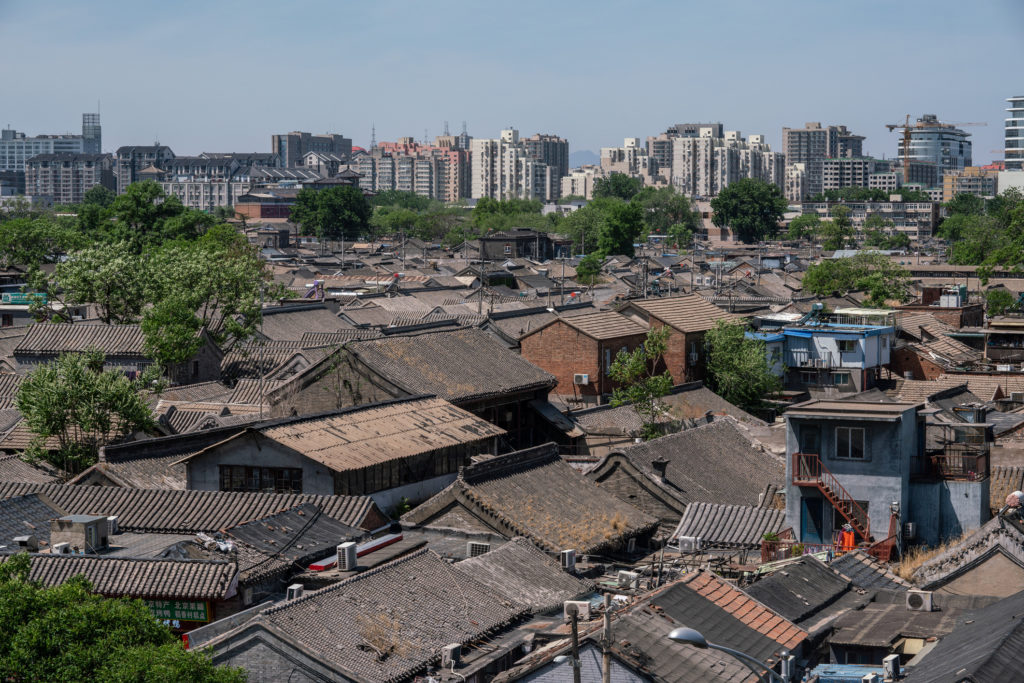 Old rooftops give way to high-rise buildings in Dashalar, Beijing. This neighborhood was once home to servants of the nearby imperial palace. Photo by Jens Schott Knudsen/Getty Images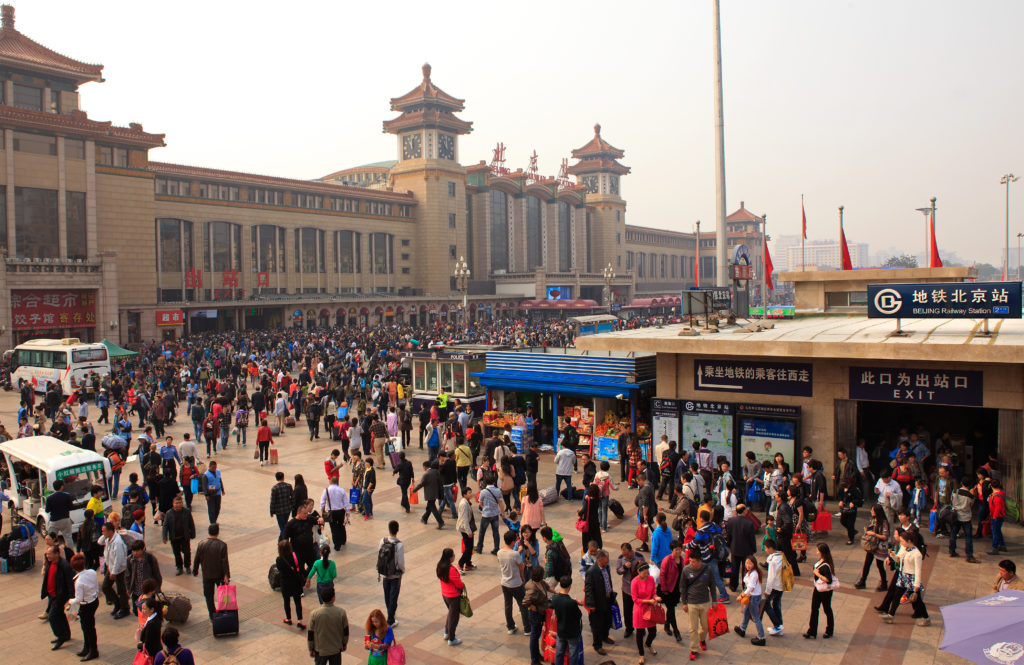 Travelers make their way to and from Beijing Railway Station during a national holiday, 2013. Photo by testing/Shutterstock.com
A Changing Neighborhood
Dashalar is an old neighborhood in the center of Beijing. Recently, under the government's plan to modernize the capital, large parts of the neighborhood have been demolished and rebuilt. This has displaced thousands of people.
Those who remain are too elderly or poor to move elsewhere, including migrant workers drawn by low rents. Gentrification of the neighborhood has replaced the old, crowded courtyards with hip bars, restaurants, and shops catering to wealthy customers.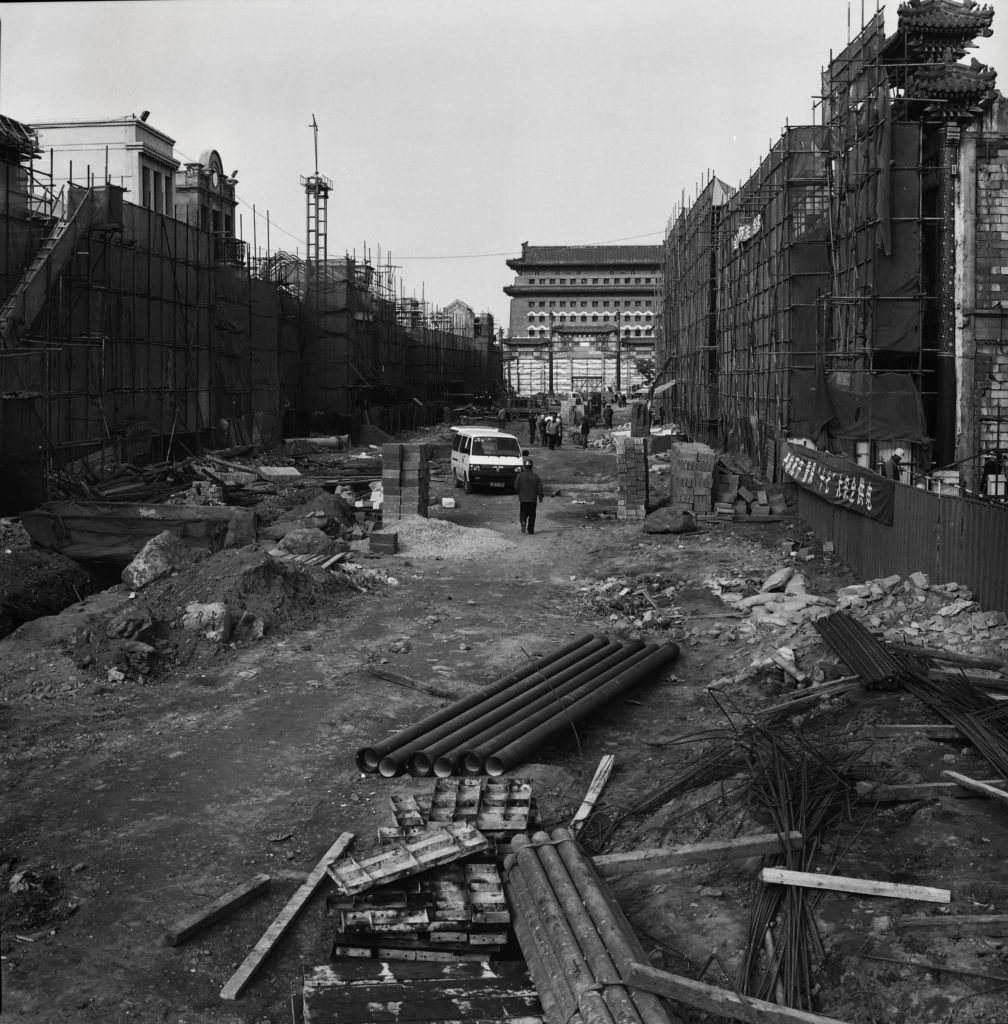 Demolition and reconstruction of Qianmen Avenue, a popular shopping street that runs south of Tian'anmen Square in central Beijing , 2007. Photo by Jia Yong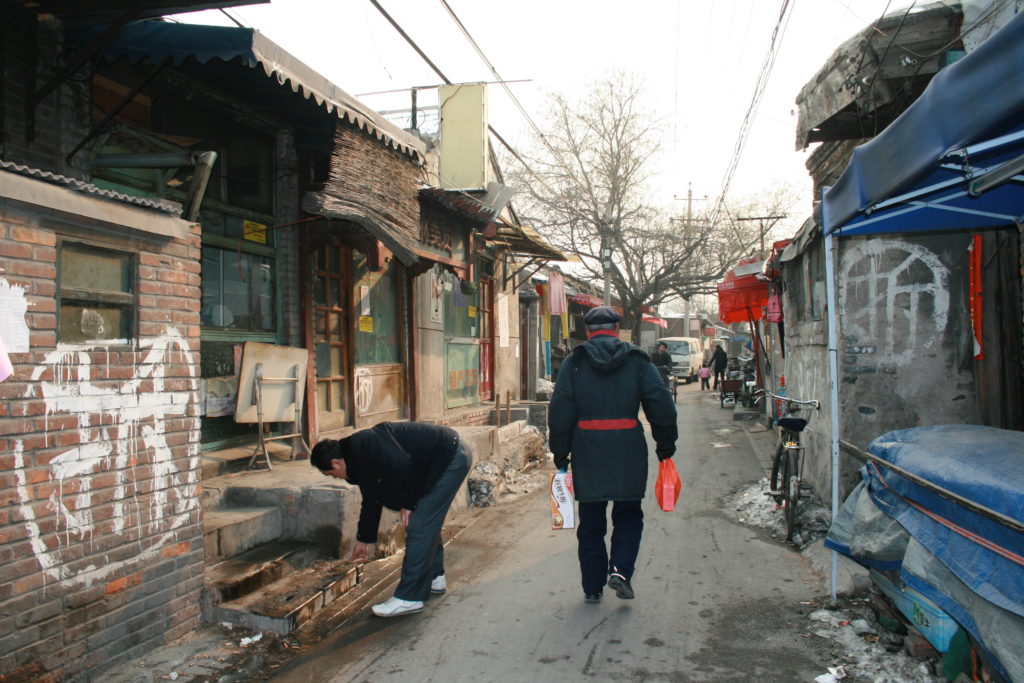 Buildings scheduled for demolition in Dashalar are marked in white paint with the word "Chai" (demolition), 2008. Photo by Harriet Evans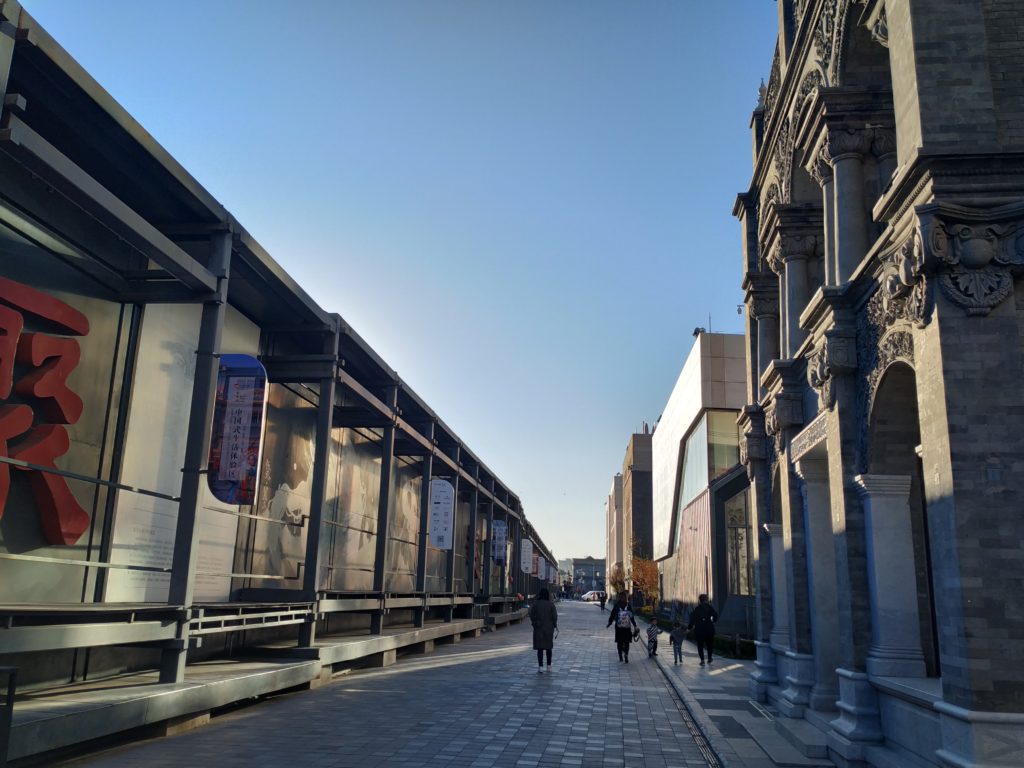 A newly developed shopping district adjacent to Dashalar, 2018. Photo by Luo Pan
Talkback question – Share Your Story – Have you ever moved to be closer to family? Do you travel to see family members who live far away?
Share your migration stories using #WorldOnTheMove